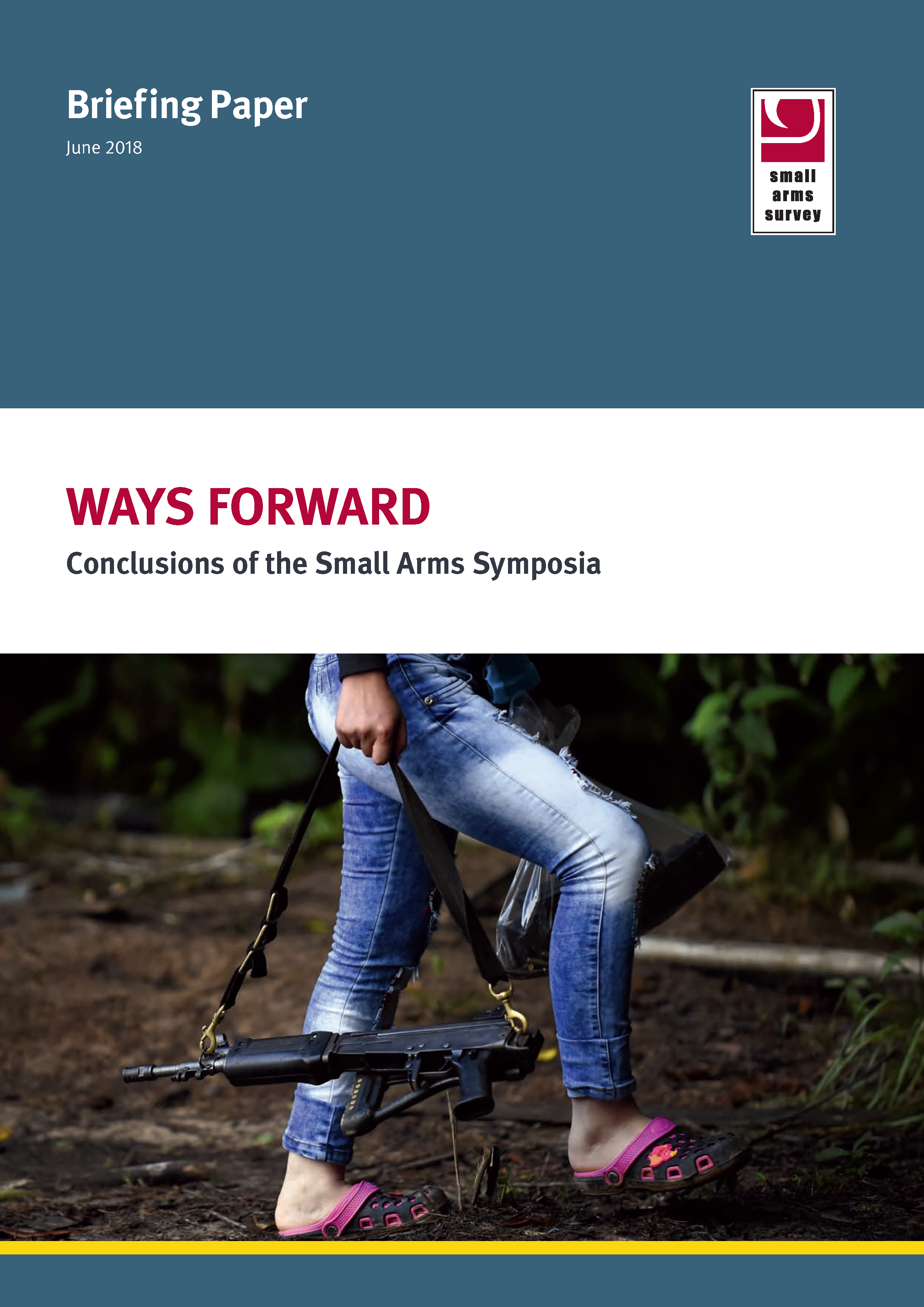 Ways Forward: Conclusions of the Small Arms Symposia
Publications
Briefing Paper
Arabic
English
French
Spanish
As part of a European Union project designed to support preparations for RevCon3 (held in June 2018 in New York), the Small Arms Survey facilitated discussions at four thematic symposia in October–November 2017. They focused on:
small arms control in conflict and post-conflict settings;
small arms and the Sustainable Development Goals (SDGs), and gender-related aspects of small arms control;
recent developments in small arms manufacturing, technology, and design; and
synergies between the PoA  and other arms control instruments and processes.
The Small Arms Survey Briefing Paper Ways Forward: Conclusions of the Small Arms Symposia outlines the symposia participants' suggestions and recommendations for practical, actionable work on small arms in the period following the Third Review Conference.
Translated into Arabic by the EU-LAS project.
Available in: ARABIC | ENGLISH | FRENCH | SPANISH
Have your say about Small Arms Survey resources: take 5 minutes to fill out our questionnaire.
Keywords:
PoA
SDGs
Programme of Action
EU-LAS