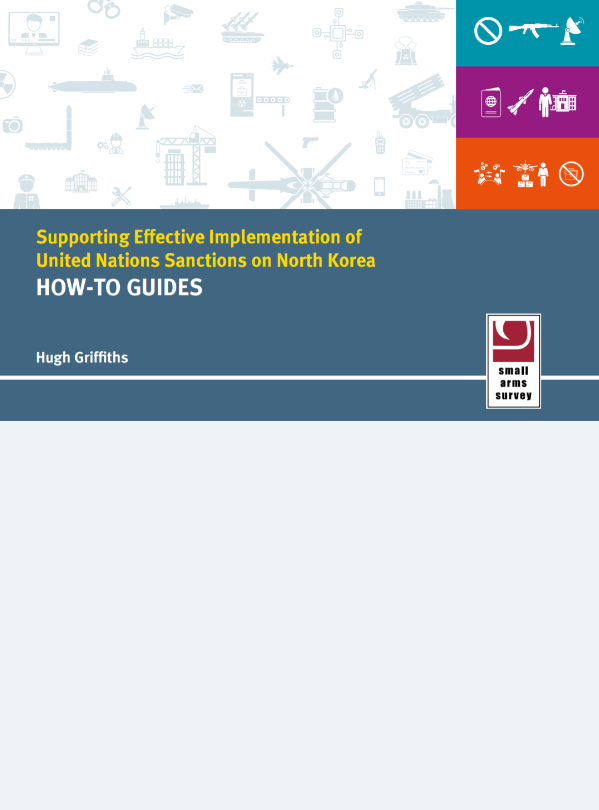 Supporting Effective Implementation of UN Sanctions on North Korea
Publications
Handbook/Guide
Video
In response to the major threat posed by the Democratic People's Republic of Korea (DPRK/North Korea) to international peace and security, the UN Security Council has established a range of multilateral sanctions on the country—including an arms embargo. However, North Korea continues to systematically circumvent and evade these sanctions through a variety of means and techniques. A new resource from the Small Arms Survey provides an overview of such techniques with a view to aid stakeholders strengthen their implementation and enforcement of the sanctions regime.
Supporting Effective Implementation of UN Sanctions on North Korea, authored by Hugh Griffiths, former coordinator of the UN Panel of Experts on North Korea, is a set of three How-to guides focusing on:
How to prevent North Korean arms embargo violations
How to prevent North Korean sanctions evasion through diplomatic channels
How to prevent North Korean designated entity sanctions evasion
The guides aim to support the UN sanctions regime on North Korea by helping practitioners, stakeholders, and other subject matter experts identify evasion trends and practical risk assessment techniques. They are produced as part of the Small Arms Survey's Strengthening Implementation and Enforcement of the Arms Embargo on North Korea (SAENK) project.
Available in: ARABIC | ENGLISH | FRENCH
For a brief overview of the products and services that have been found to have been manufactured, exported, supplied, or offered by North Korean overseas brokers or through North Korean diplomatic channels and designated entities, check out our dedicated Risk Typology Brochure.
Watch our short video overview of Guide 1, How to prevent North Korean arms embargo violations:
Have your say about Small Arms Survey resources: take 5 minutes to fill out our questionnaire.
Keywords:
SAENK
Illicit trafficking
Sanctions
Arms embargo