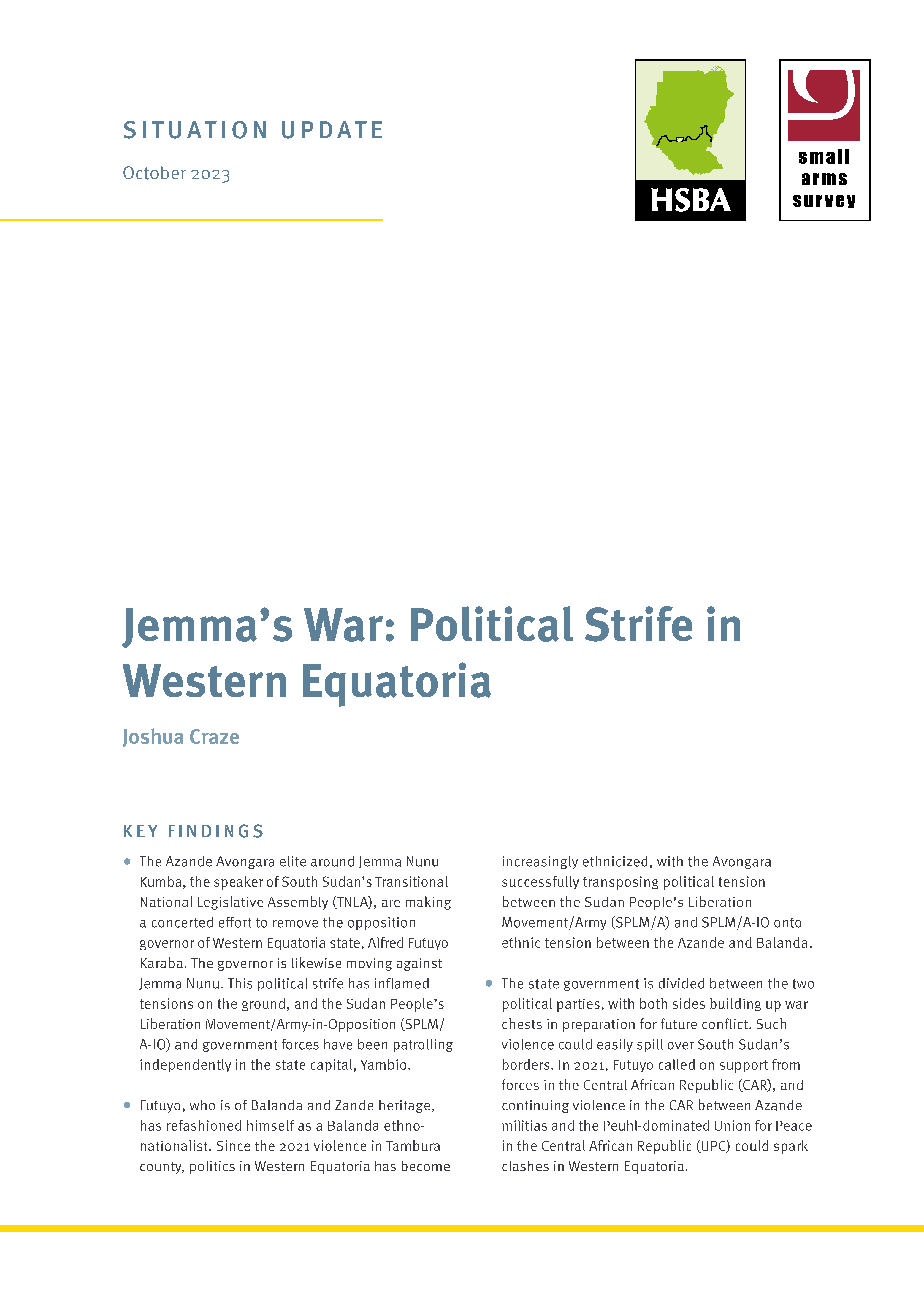 Jemma's War: Political Strife in Western Equatoria
Publications
Situation Update
Situation Update: Western Equatoria, South Sudan
Since 2021, politics in Western Equatoria has become increasingly ethnicized, with heightening tension between the Azande and Balanda. The situation has been inflamed by the political strife between Jemma Nunu Kumba, the speaker of South Sudan's Transitional National Legislative Assembly, and the opposition-party governor of Western Equatoria state, Alfred Futuyo Karaba. Tensions are high as armed troops from both the government forces and SPLA-IO patrol the state capital, Yambio, and state politicians amass war chests.
Jemma's War: Political Strife in Western Equatoria—a new Situation Update from the Small Arms Survey's Human Security Baseline Assessment for Sudan and South Sudan (HSBA) project—examines how politics in Western Equatoria state have become highly ethnicized and why these dynamics could spark violent conflict in the lead-up to South Sudan's 2024 elections.
Read chapters online
This Situation Update was funded by a grant from the United States Department of State. The opinions, findings, and conclusions stated herein are those of the author and do not necessarily reflect those of the United States Department of State.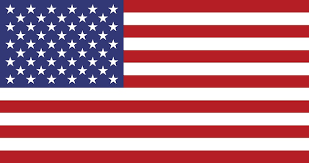 Download the full report and its references via the below link
Keywords:
HSBA
South Sudan
Western Equatoria