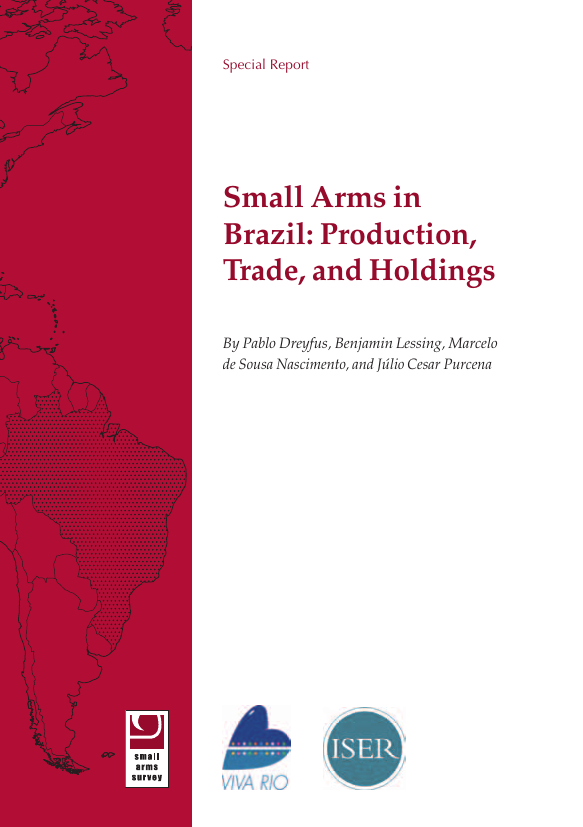 Small Arms in Brazil: Production, Trade, and Holdings (Special Report 11)
Publications
Special Report
It is not difficult to find evidence of Brazil's high levels of armed violence. The proof is in the grim statistics of the country's hospitals, morgues, and prisons. This Special Report looks at two aspects of this problem. First, it explores the thriving Brazilian small arms industry, which, together with international trafficking networks, contributes to control failures and fuels small arms violence. Second, it maps out weapons holdings—by weapon type, holder, and location.
Brazil is the second-largest producer of small arms in the western hemisphere. The firearms used in the country's crime are mainly these domestically produced weapons, particularly handguns, not the imported small arms as has been argued by Brazil's gun lobby and firearms industry. In fact, domestic small arms production boomed during the very same decade that witnessed a rise in violence. The report surveys Brazil's small arms manufacturers, providing detailed information on production, sales, and the domestic and export markets. It also shows that small arms possession is extremely heterogeneous across Brazil's many states and geographical regions.
Available in ENGLISH
Have your say about Small Arms Survey publications and products: take 5 minutes to fill out our questionnaire.
Keywords:
Exports
Civilians