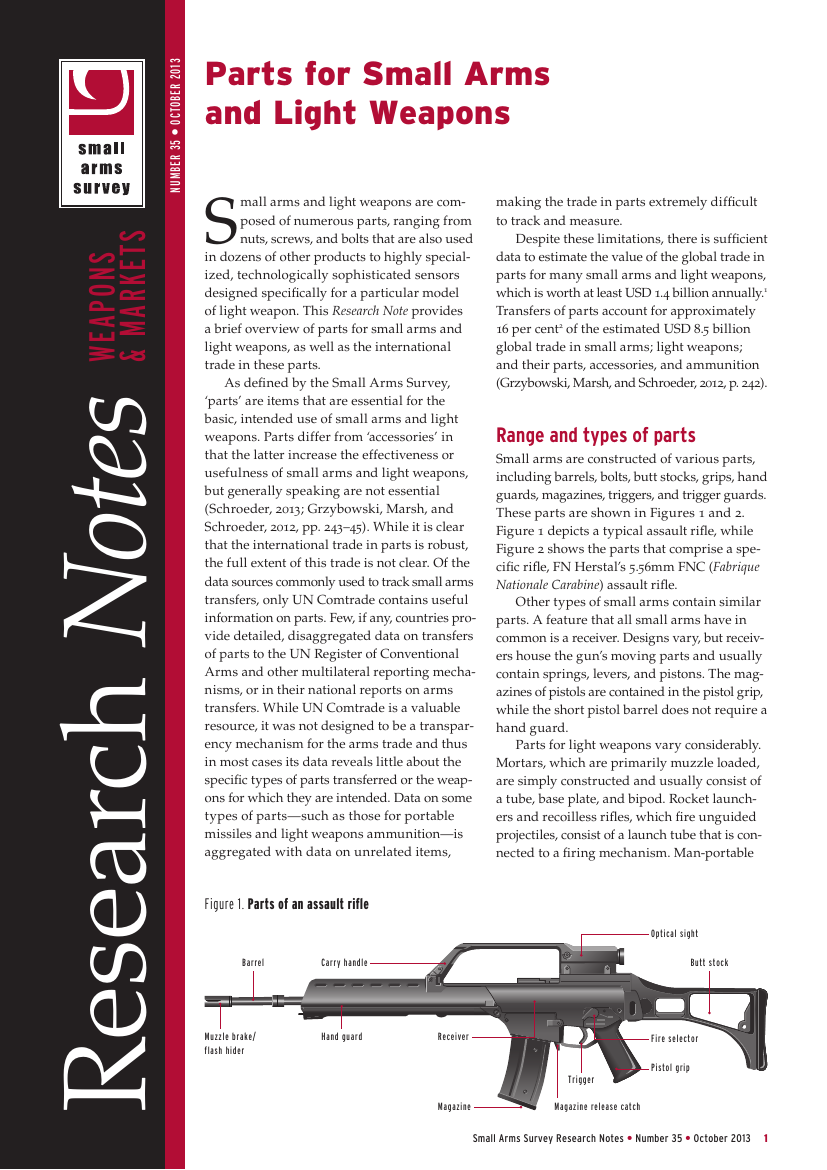 Parts for Small Arms and Light Weapons (Research Note 35)
Numerous parts make up each small arm or light weapon, and the value of their global trade is worth at least USD 1.4 billion annually. These parts range from generic elements—like nuts, screws, and bolts that are also used in dozens of other products—to highly specialized, technologically sophisticated components, like sensors, designed specifically for a particular model.

Parts for Small Arms and Light Weapons, a Research Note by the Small Arms Survey, provides a brief overview of parts for small arms and light weapons, as well as the international trade in these parts.

Transfers of parts account for approximately 16 per cent of the estimated USD 8.5 billion global trade in small arms, light weapons, their parts, accessories, and ammunition (2013). However, no countries routinely publish detailed, disaggregated, and comprehensive data on transfers of parts for all types of small arms and light weapons and their associated ammunition. Access to more and better data would help policymakers and the public to better understand this trade, and would help to curtail transfers that could result in diversion to unauthorized end users.
Have your say about Small Arms Survey publications and products: take 5 minutes to fill out our questionnaire.
Keywords:
Parts
Components
Accessories