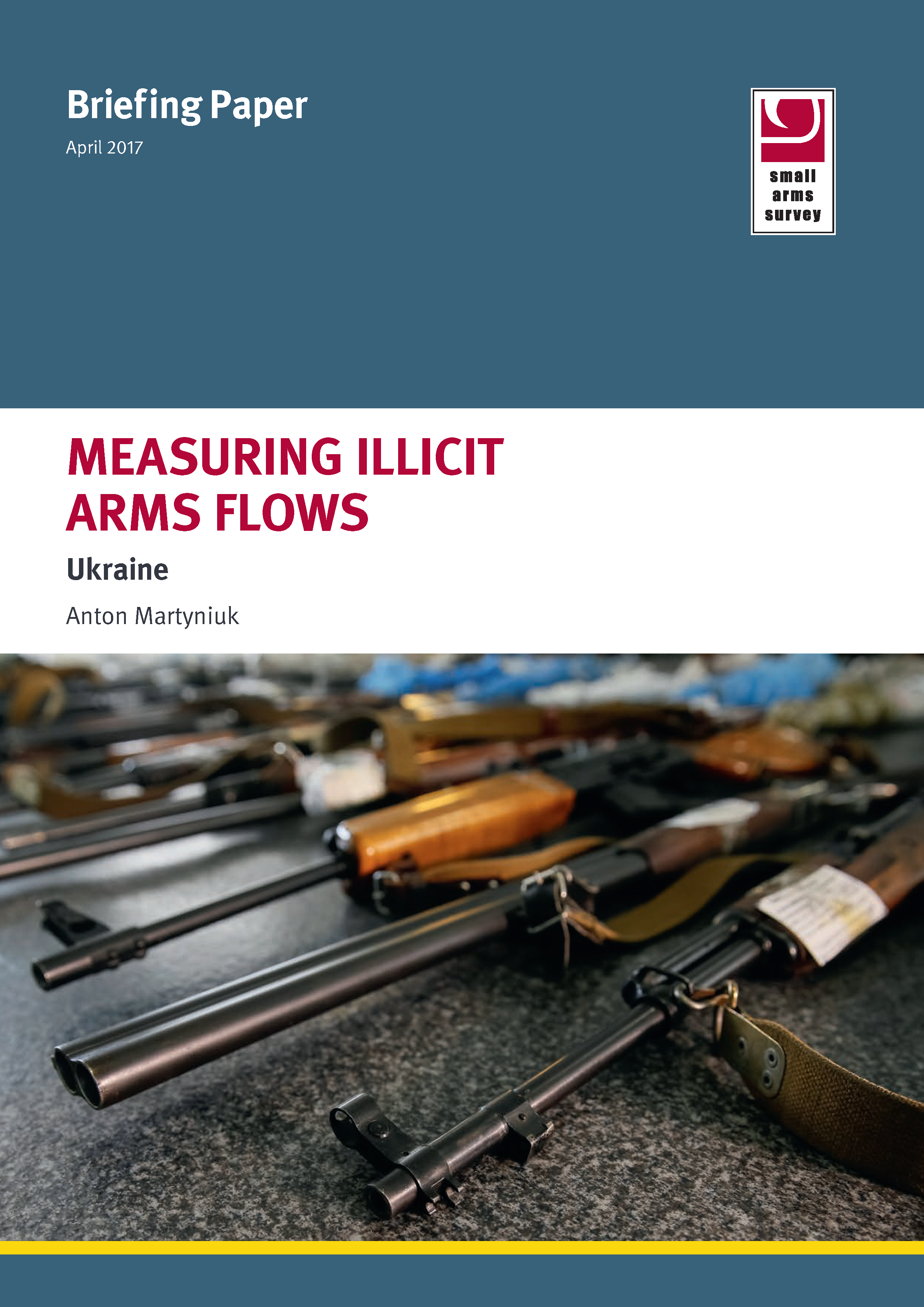 Measuring Illicit Arms Flows: Ukraine
Publications
Briefing Paper
Measuring Illicit Arms Flows: Ukraine is the fourth case study in a series examining the measurement of illicit arms flows in the context of the UN Sustainable Development Goals (SDGs), specifically SDG 16.

Based on interviews carried out in Kiev in addition to desk research , this analysis outlines the sources of illicit arms flows in Ukraine and the status of government plans or action to counter the problem, the trafficking routes used to smuggle weapons, and key indicators of illicit arms flows in the period 2010-2016.
Available in: ENGLISH | UKRAINIAN
Have your say about Small Arms Survey resources: take 5 minutes to fill out our questionnaire.
Keywords:
Illicit trafficking
Data
SDGs