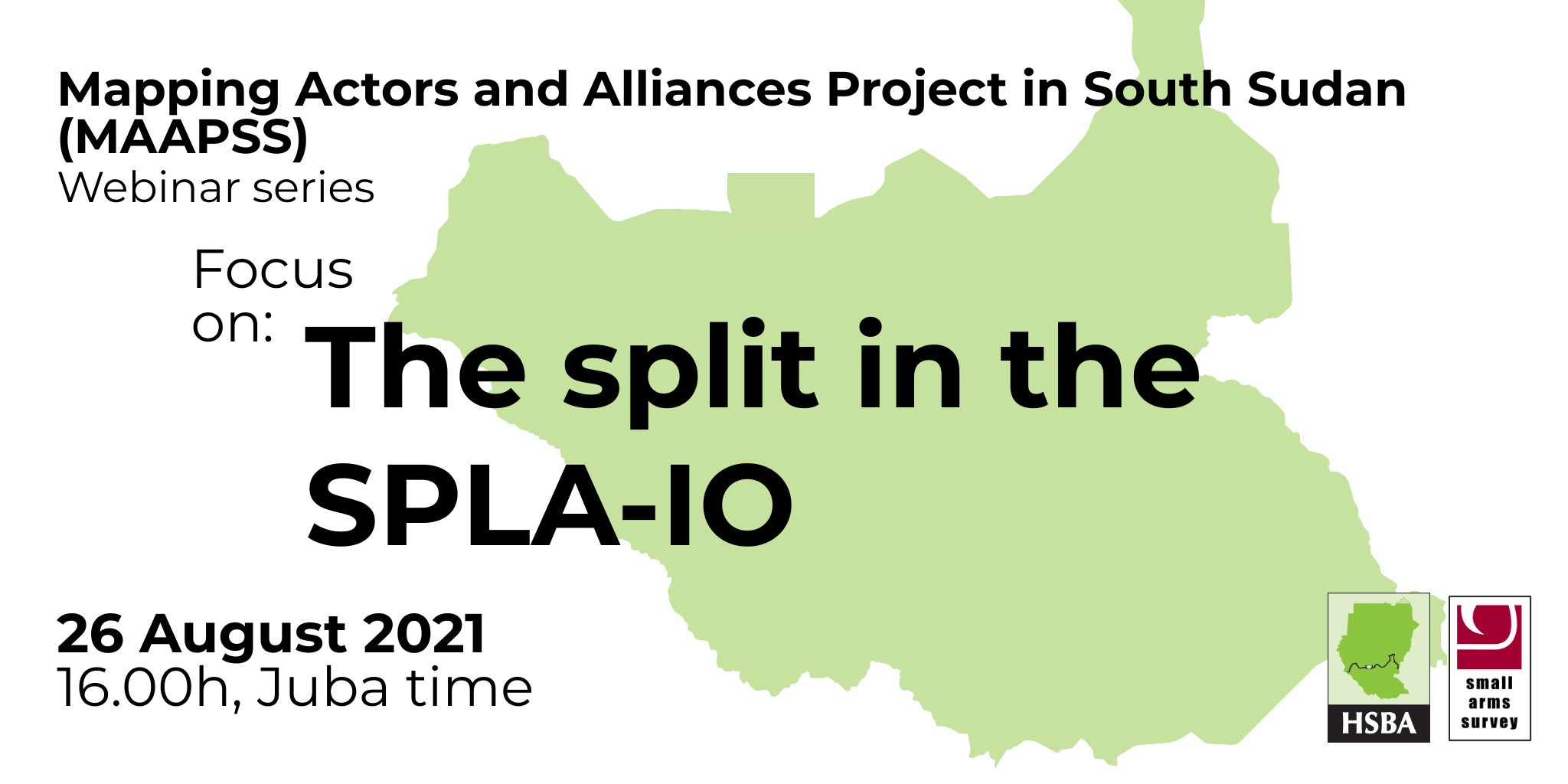 HSBA MAAPSS webinar series: SPLA-IO
The Small Arms Survey's Mapping Actors and Alliances Project for South Sudan (MAAPSS) held its sixth closed-door webinar on Thursday 26 August.
The webinar focused on analyzing the recent split in the Sudan People's Liberation Army in Opposition (SPLA-IO), at a state-by-state level. The webinar also gave attention to the way the SPLA-IO split has affected alliances in Sudan, and how that split is in turn transformed by the ongoing tensions between Hemedti's Rapid Support Forces (RSF) and the Sudanese army.
Keywords:
MAAPSS
HSBA