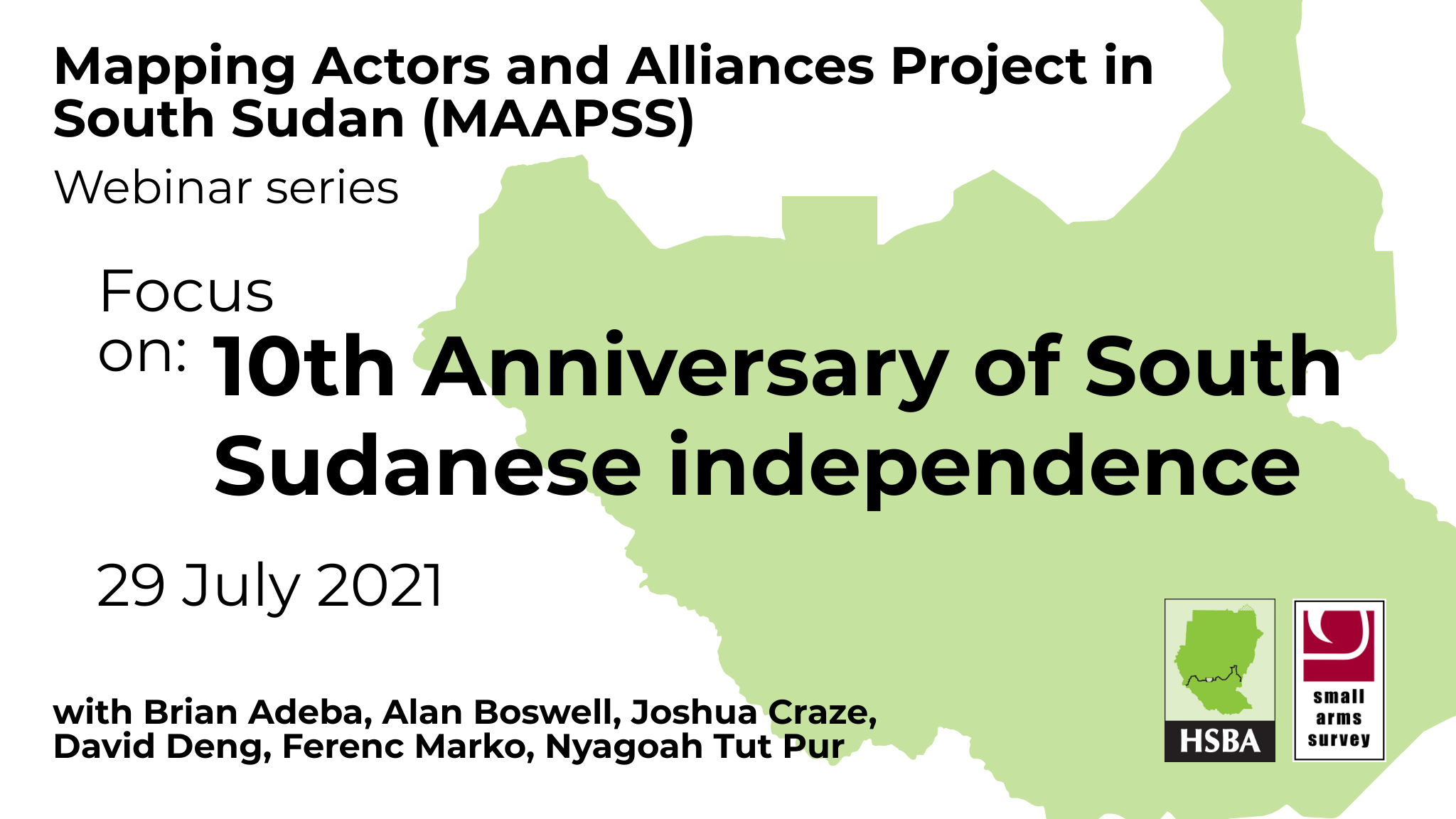 HSBA MAAPSS webinar series: South Sudan's 10th anniversary
The Small Arms Survey's Mapping Actors and Alliances Project for South Sudan (MAAPSS) held its fifth closed-door webinar on Thursday 29 July.
The webinar looked back at the ten years since South Sudanese independence and discussed what the future will bring. Joshua Craze moderated the discussion between Alan Boswell (International Crisis Group), Brian Adeba (The Sentry), David Deng (Human rights lawyer), Nyagoah Tut Pur (Human Rights Watch) and Ferenc Dávid Markó (Small Arms Survey).
Keywords:
HSBA
MAAPSS