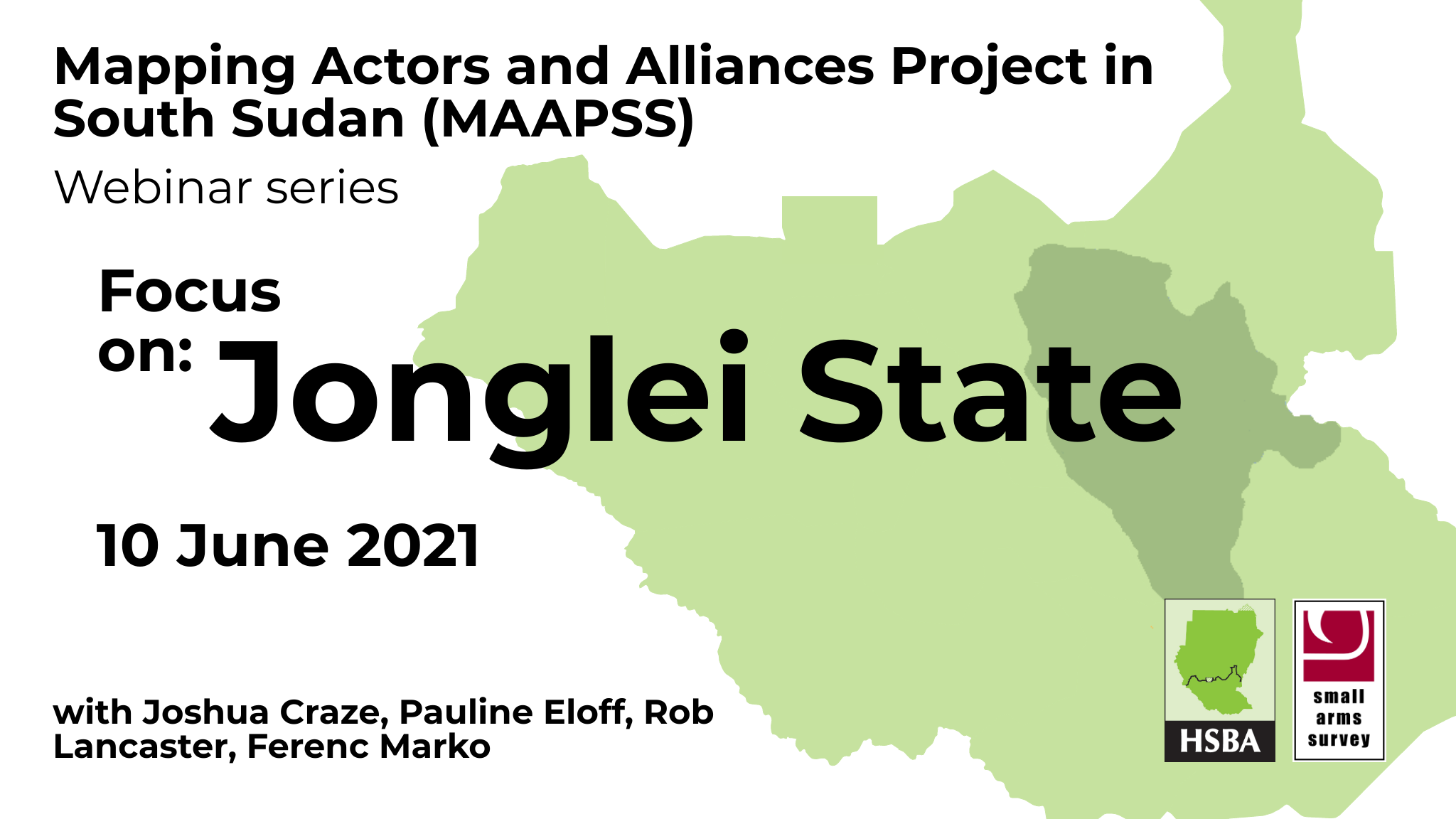 HSBA MAAPSS webinar series: Jonglei
The Small Arms Survey's Mapping Actors and Alliances Project for South Sudan (MAAPSS) held its fourth closed-door webinar on Thursday 10 June 2021.
Small Arms Survey researcher Ferenc Marko unpacked conflict-related issues in Jonglei and the GPAA, including current political dynamics, youth forces' command structures, and linkages between localised violence and political elites. Pauline Eloff of the World Food Programme provided insights into ongoing peace initiatives in the region and gave her views on prospects for sustainable reductions in inter-communal violence in Jonglei and the GPAA.
Keywords:
HSBA
Jonglei State