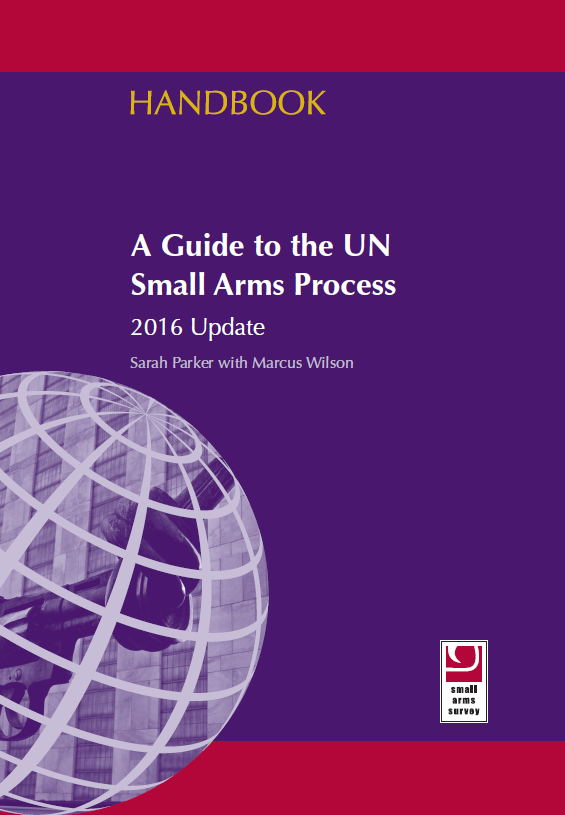 A Guide to the UN Small Arms Process: 2016 Update
Publications
Handbook/Guide
This Handbook is designed to assist and inform policymakers who are new to  small arms on the international agenda. While it is not meant to serve as a policy tool or as an exhaustive review of the small arms process, this concise manual includes:
definitions and terminology;
a brief history of the small arms process;
summaries of key issues, instruments, and measures; and
an overview of the roles of various institutions.
Translated into Arabic by the EU-LAS project.
Available in:  ARABIC (2016 edition) | ENGLISH (2016 edition) | FRENCH (2014 edition)
Keywords:
Programme of Action
International Tracing Instrument
Arms Trade Treaty
Firearms Protocol
EU-LAS