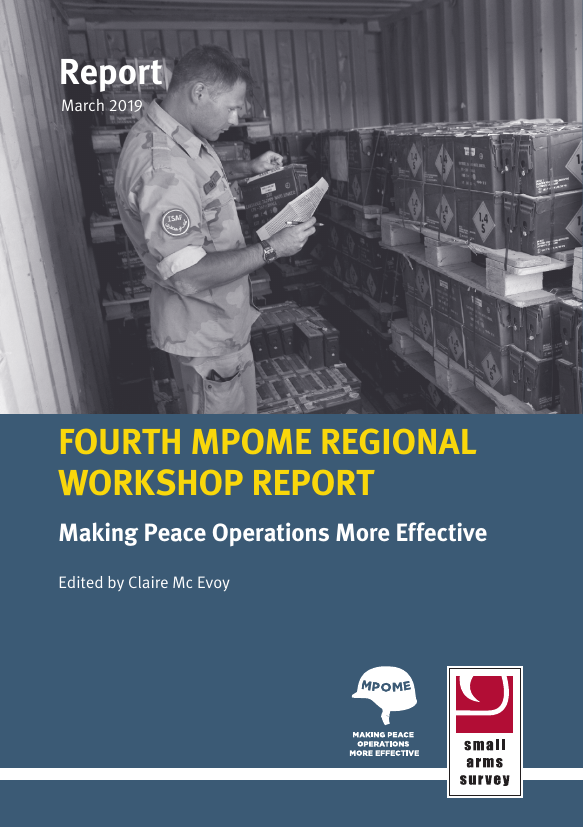 Fourth MPOME Regional Workshop Report: Making Peace Operations More Effective
This Report summarizes both the formal contributions made by presenters at the fourth MPOME Regional Workshop and the discussions that ensued. The workshop was held at NATO headquarters in Brussels, Belgium.
Available in: ENGLISH | FRENCH
Have your say about Small Arms Survey resources: take 5 minutes to fill out our questionnaire.
Keywords:
MPOME
PSSM
PKO
Peace Operations
Peacekeeping