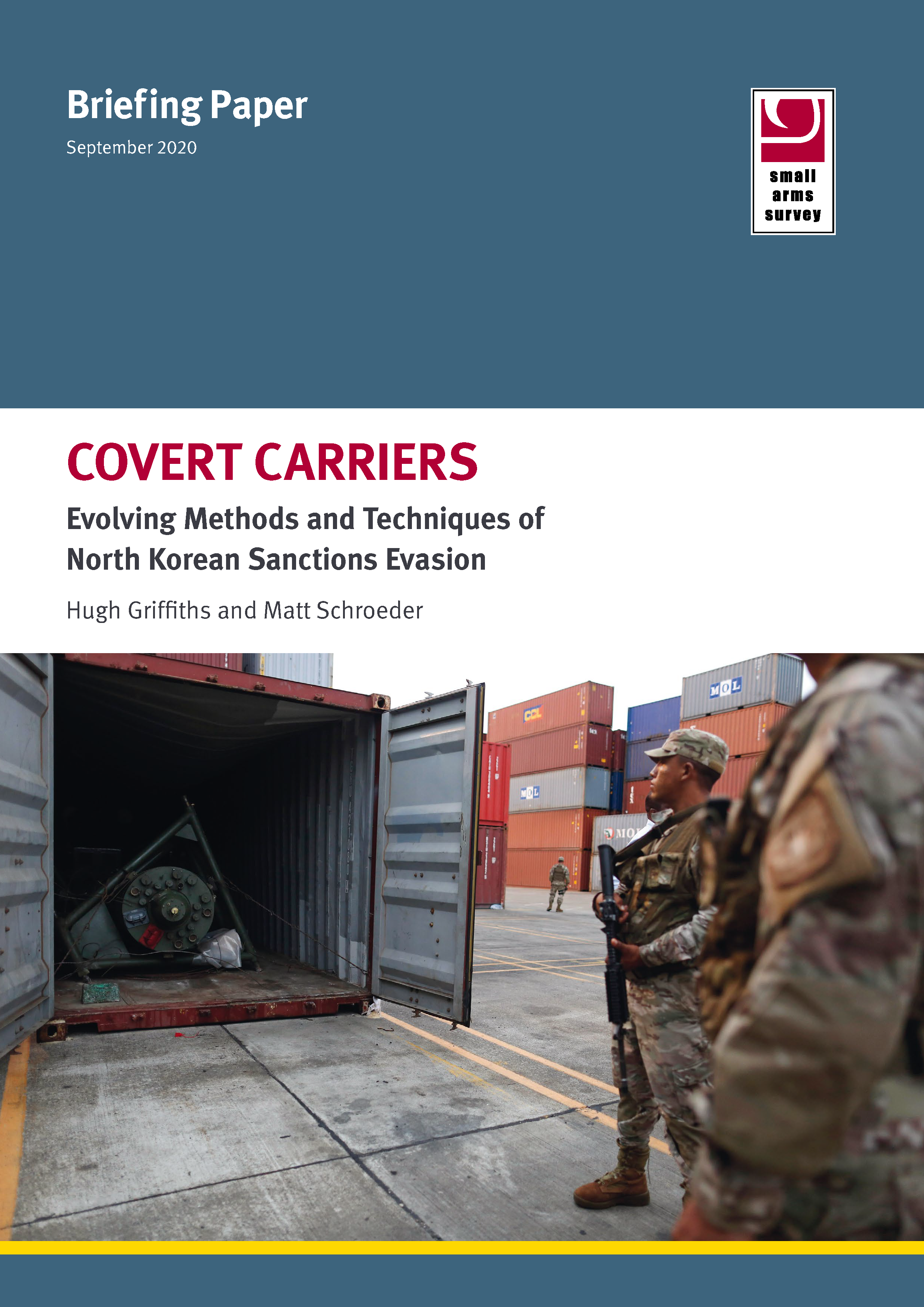 Covert Carriers: Evolving Methods and Techniques of North Korean Sanctions Evasion
Publications
Briefing Paper
For more than a decade the Democratic People's Republic of Korea (DPRK), in defiance of UN sanctions, has found ways to systematically smuggle arms and other illicit goods in and out of the country. This Briefing Paper from the Small Arms Survey provides a detailed overview of how the DPRK evades sanctions by employing its diplomatic resources and exploiting key loopholes relating to transport, logistics, and proliferation finance.
Covert Carriers: Evolving Methods and Techniques of North Korean Sanctions Evasion emphasizes the importance for UN member states, logistics companies, and global banks to adequately screen and monitor North Korean activities and transactions. The study also highlights how new information-sharing mechanisms would strengthen the ability of states, private industry, and the UN Panel of Experts to better detect ongoing North Korean violations and dismantle existing sanctions evasion networks.
Available in: ENGLISH
Have your say about Small Arms Survey resources: take 5 minutes to fill out our questionnaire.
Keywords:
SAENK
Sanctions
Illicit trafficking
Arms embargo