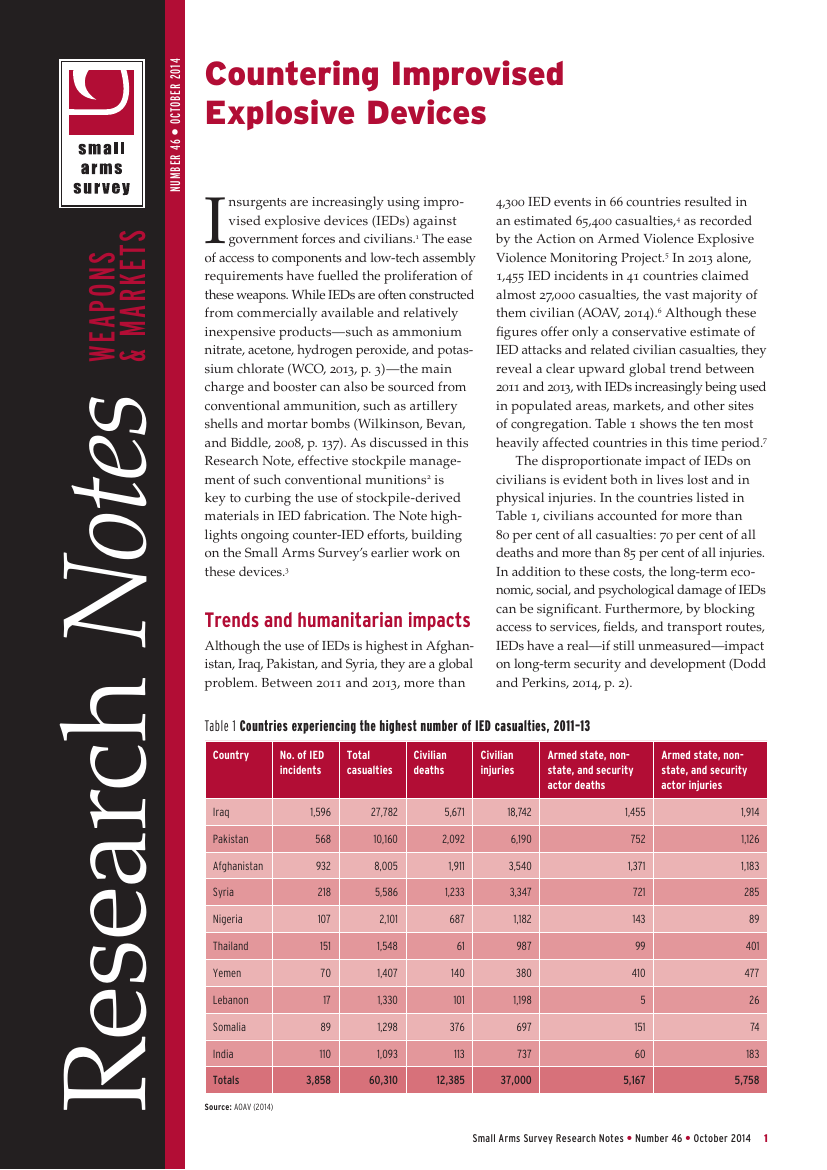 Countering Improvised Explosive Devices (Research Note 46)
Publications
Research Note
Improvised explosive devices (IEDs), which are increasingly used by insurgents, have devastating effects on government forces and civilians. Between 2011 and 2013, more than 4,300 IED events in 66 countries resulted in an estimated 65,400 casualties, the vast majority of them civilian.

Four countries—Iraq, Pakistan, Afghanistan, and Syria—bear an especially high incidence of IED attacks, accounting for a total of more than 3,300 incidents and more than 51,000 casualties during that period.

The proliferation of these weapons has been fuelled by how easy it is to access components and how low-tech the assembly requirements are. Although IEDs are often constructed from products that are commercially available and relatively inexpensive, the main charges and boosters of the devices are frequently sourced from conventional ammunition, such as artillery shells and mortar bombs.

Countering Improvised Explosive Devices, a Small Arms Survey Research Note, argues that effective stockpile management of conventional munitions is crucial to curbing the use of stockpile-derived materials in IED fabrication.

The Research Note describes some international efforts to counter the proliferation of IEDs. Such efforts include the improved sharing of forensic information on IED events to enhance awareness of the threat and to inform national and international counter-IED decision-making.
Have your say about Small Arms Survey publications and products: take 5 minutes to fill out our questionnaire.
Keywords:
IED