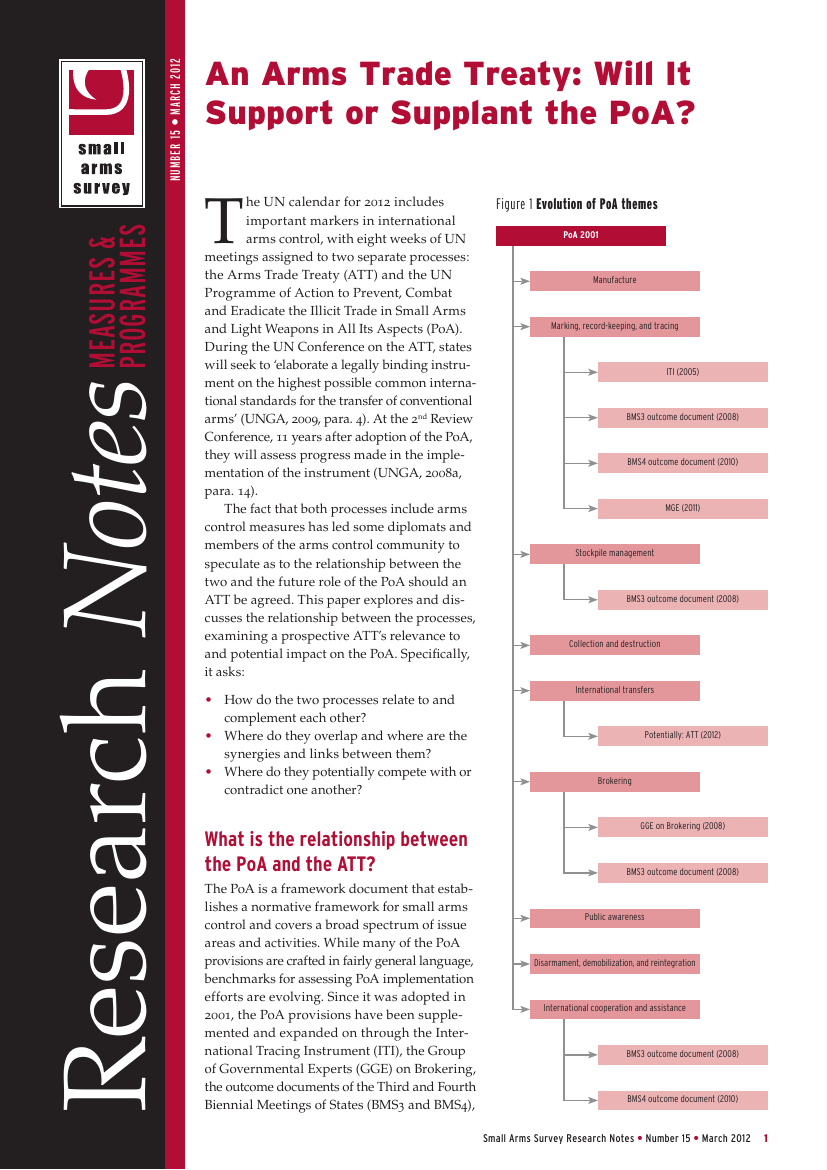 An Arms Trade Treaty: Will It Support or Supplant the PoA? (Research Note 15)
Publications
Research Note
United Nations Member States will meet in New York this week for the UN Preparatory Committee for the Programme of Action to Prevent, Combat and Eradicate the Illicit Trade in Small Arms and Light Weapons in All Its Aspects (PoA PrepCom). The objective of this meeting is to prepare the agenda for the Second PoA Review Conference (to be held in August and September), which will assess progress made in meeting the wide-ranging commitments laid out by the PoA to address the problem of small arms proliferation and misuse.
To inform discussions at the PoA PrepCom this week, the Small Arms Survey has released a series of publications. These include An Arms Trade Treaty: Will It Support or Supplant the PoA? (Research Note 15), which examines the relationship between the PoA and the Arms Trade Treaty and discusses how the two processes relate to and complement each other; where they overlap and where synergies and links exist; and where they potentially compete with or contradict one another. 
Have your say about Small Arms Survey publications and products: take 5 minutes to fill out our questionnaire.
Keywords:
ATT
PoA
Arms Trade Treaty
Programme of Action