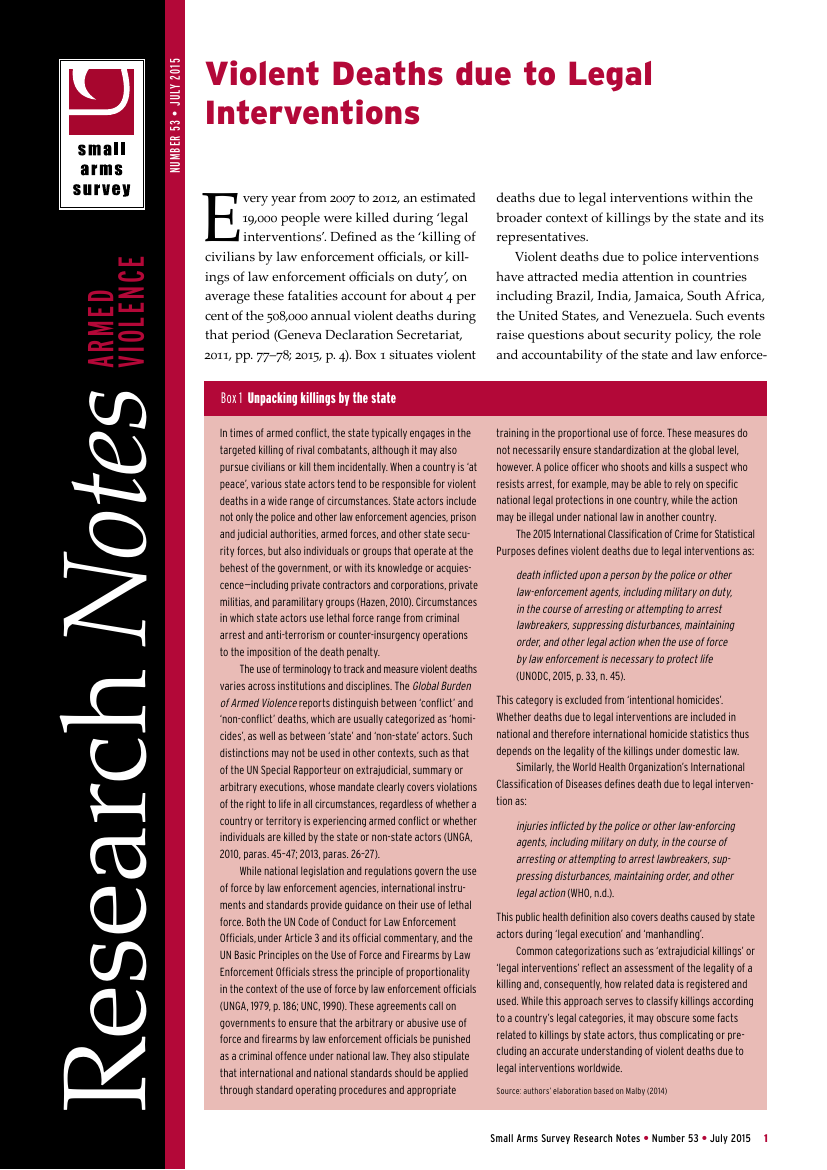 Violent Deaths due to Legal Interventions (Research Note 53)
Publications
Research Note
Killings during 'legal interventions'—the 'killing of civilians by law enforcement officials, or killings of law enforcement officials on duty'—accounted for an estimated 19,000 violent deaths each year during 2007–2012; which is 4 per cent of the 508,000 total violent deaths each year during that period.
Such events raise questions about security policy, the role and accountability of the state and law enforcement agencies, the legitimacy of certain state actions, and potential avenues for security sector reform.
The use of lethal force by law enforcement officers, including their use of firearms, may be the norm in situations where police face high levels of violence and where law enforcement agencies have adopted highly militarized tactics, however police forces operating under other circumstances seldom resort to the use of firearms.
Violent Deaths due to Legal Interventions, a Research Note by the Small Arms Survey and the Geneva Declaration on Armed Violence and Development, summarizes key findings of the research on legal interventions conducted for the 2011 and 2015 editions of the Global Burden of Armed Violence, with a view to advancing the debate on the coherence, comprehensiveness, and comparability of relevant data within and across countries.
Have your say about Small Arms Survey publications and products: take 5 minutes to fill out our questionnaire.
Keywords:
Violent deaths
Armed violence
Law enforcement