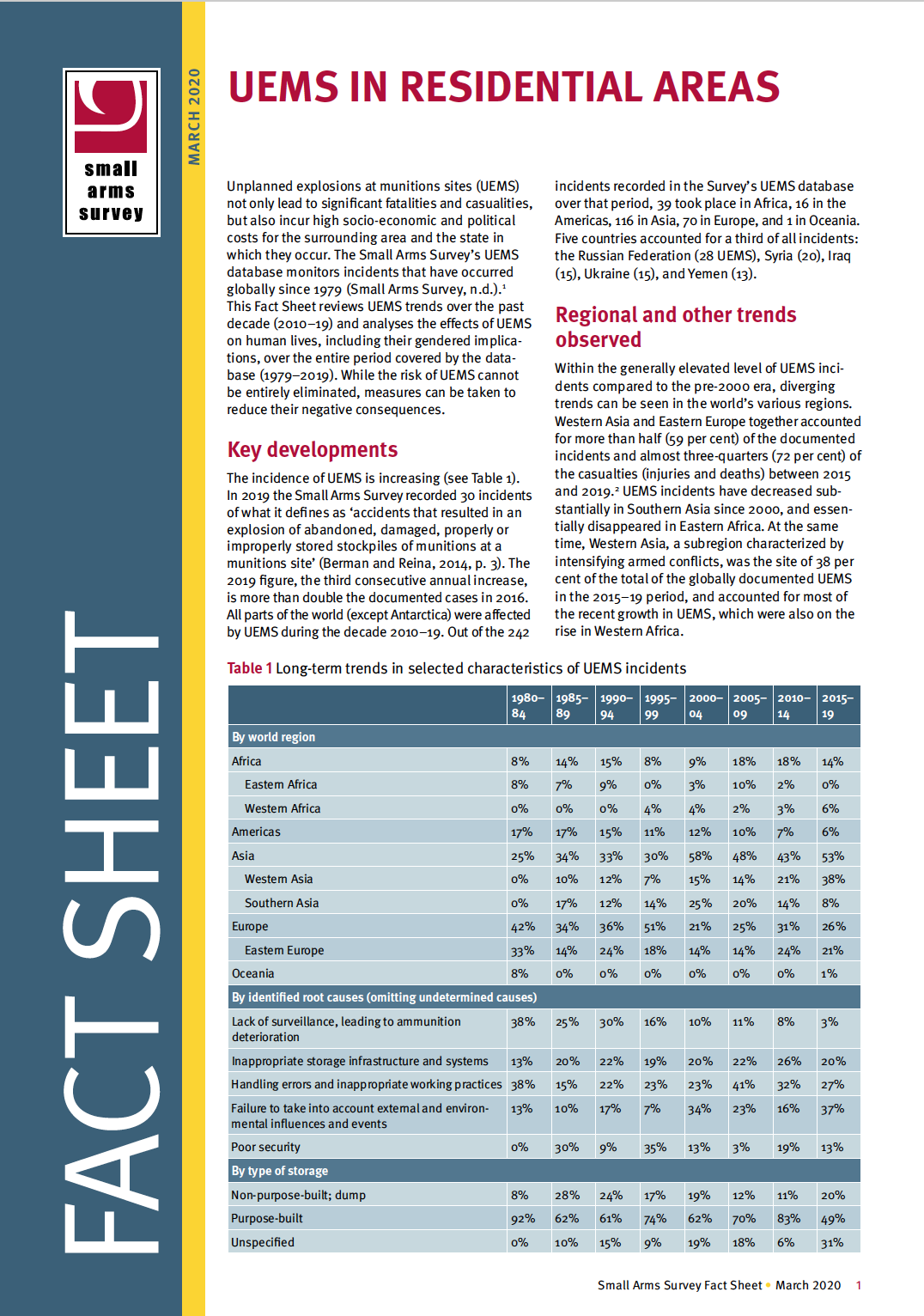 UEMS in Residential Areas
Unplanned explosions at munitions sites (UEMS) are a global problem. The Small Arms Survey defines UEMS as the accidental explosion of stockpiles of ammunition and explosives at storage sites, whether the stockpiles are properly stored or are abandoned, damaged, or improperly stored.
A single UEMS incident often results in dozens of casualties and millions of dollars in damages to nearby buildings, infrastructure, and homes. Research conducted by the Survey reveals that these incidents are widespread and increasingly common: the Survey recorded more than 623 incidents in at least 106 countries and territories between 1979 and December 2019.
This Fact Sheet reviews UEMS trends over the past decade (2010–19) and analyses the effects of UEMS on human lives, including their gendered implications, over the entire period covered by the database (1979–2019). While the risk of UEMS cannot  be entirely eliminated, measures can be taken to reduce their negative consequences.
Keywords:
UEMS