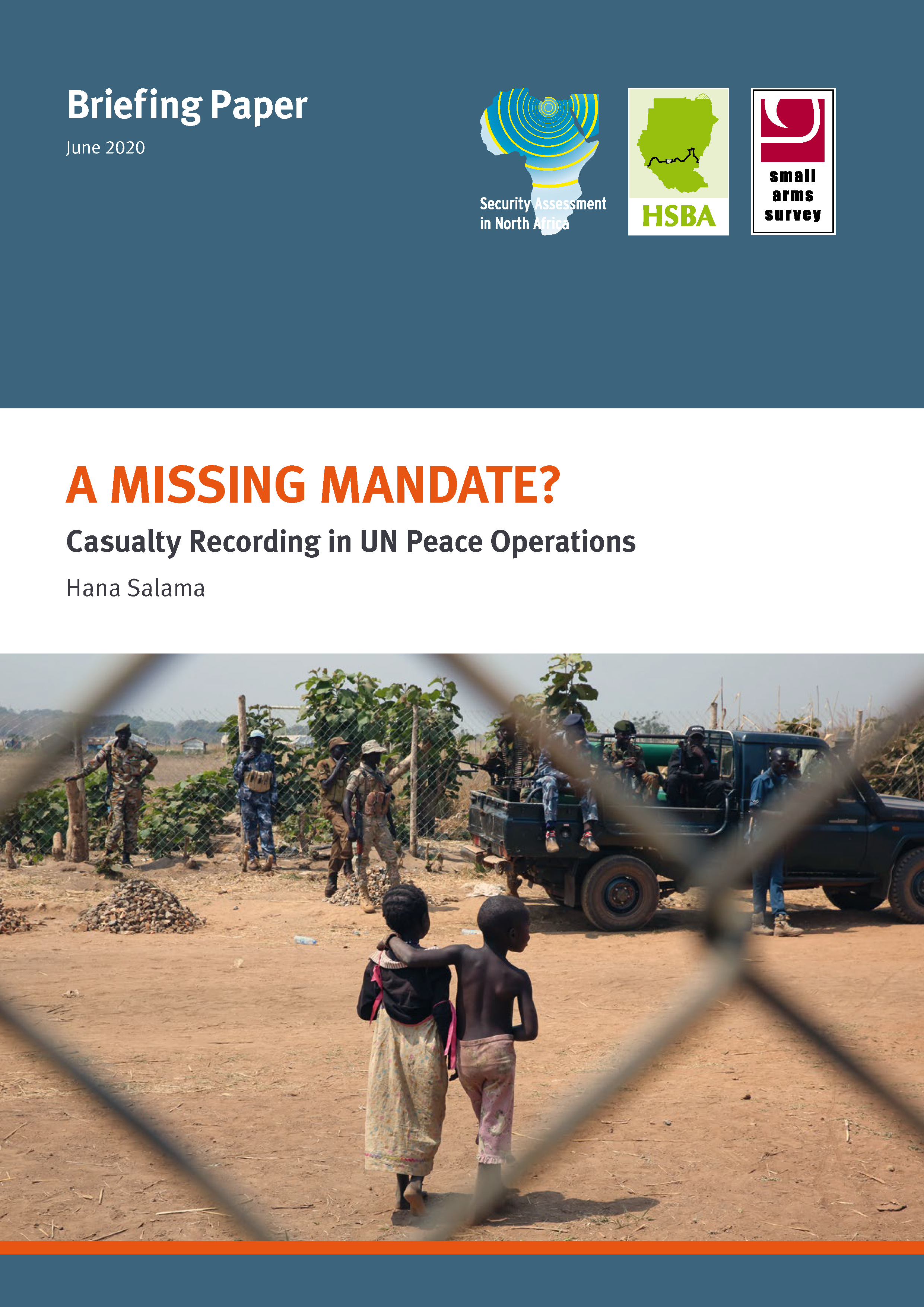 A Missing Mandate? Casualty Recording in UN Peace Operations
Publications
Briefing Paper
UN peace operations are uniquely positioned—and mandated—to collect and monitor data on conflict-related casualties. Through the collection and analysis of this type of data, UN missions can both improve the effectiveness of peace operations and assist the international effort among UN Member States to achieve progress towards Sustainable Development Goal (SDG) 16—particularly Indicator 16.1.2 on conflict-related deaths.

This Briefing Paper by the Small Arms Survey's Security Assessment in North Africa (SANA) and Human Security Baseline Assessment in Sudan and South Sudan (HSBA) projects examines the current capacity of UN peace operations as data providers.

A Missing Mandate? Casualty Recording in UN Peace Operations reviews current practices of data collection in UN operational settings and provides case studies through three UN peace operations in the DRC, Mali, and South Sudan. The paper, authored by casualty recording expert Hana Salama, concludes that UN missions already do much of the work required but lack the effectual mandate, resources, and coordination to ensure that the information is useful for the purpose of the SDGs.
Available in: ARABIC | ENGLISH
Have your say about Small Arms Survey resources: take 5 minutes to fill out our questionnaire.
Keywords:
SANA
HSBA
SDGs
Peace Operations
Armed violence
GVD