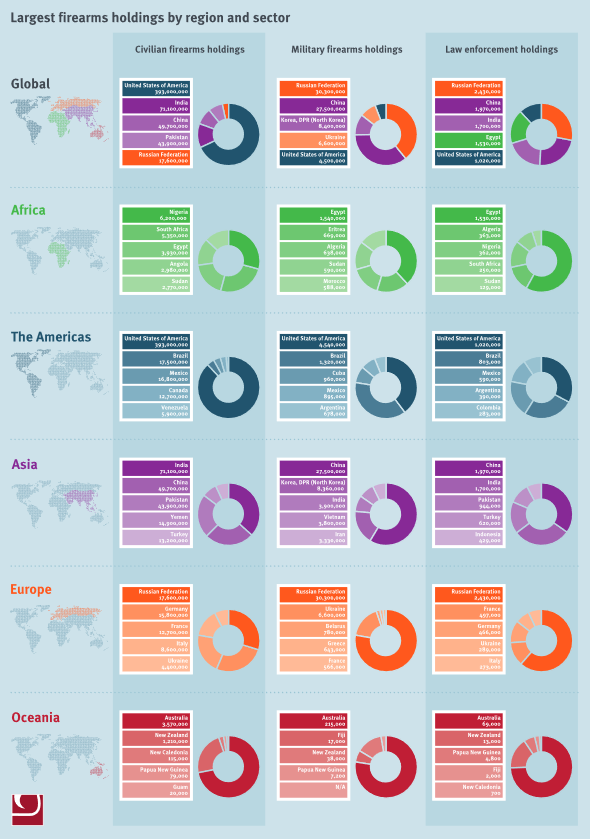 Global firearms holdings
There are more than one billion firearms in the world, the vast majority of which are in civilian hands. The Small Arms Survey estimates that of the one billion firearms in global circulation as of 2017, 857 million (85 per cent) were in civilian hands, 133 million (13 per cent) were in military arsenals, and 23 million (2 per cent) were owned by law enforcement agencies.
This infographic offers a further breakdown of these numbers by, region, country, and sector.
Available in: ENGLISH
Keywords:
Global Firearms Holdings
Holdings