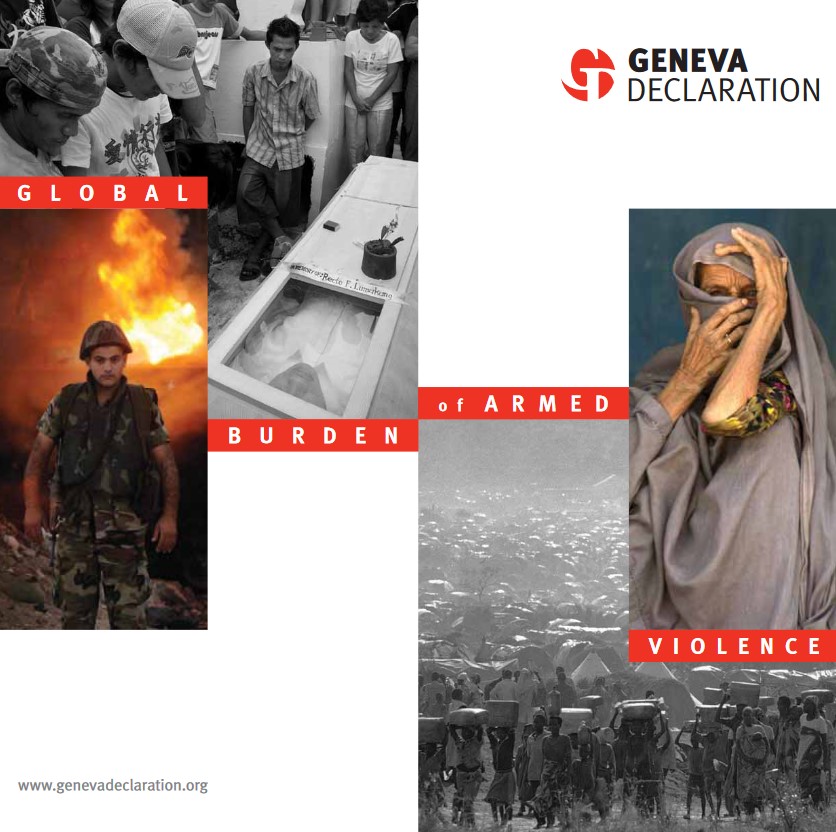 Global Burden of Armed Violence
The Global Burden of Armed Violence report provides a comprehensive assessment of the scope of human tragedy resulting from violence around the world.
This report brings into focus the wide-ranging costs of war and crime on development and provides a solid evidence base to shape effective policy, programming, and advocacy to prevent and reduce armed violence. Drawing from diverse sources and approaches, chapters focus on conflict-related, post-conflict, and criminal armed violence, and on the enormous economic costs of armed violence. The report also highlights some of the less visible forms of armed violence, including sexual and gender-based violence, extrajudicial killings, kidnappings, and forced disappearances.