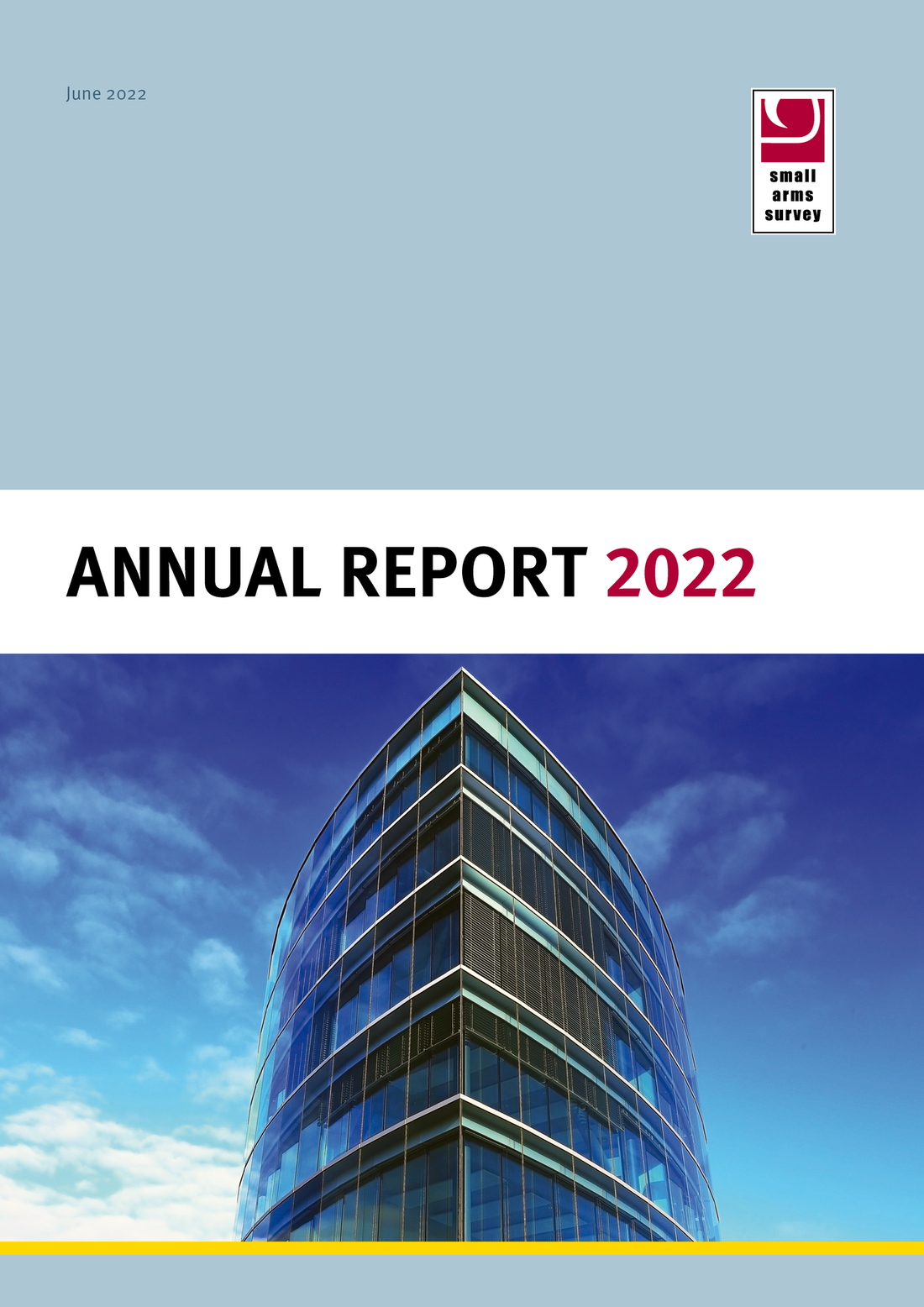 Small Arms Survey Annual Report 2022
GENEVA—2022 was a year of continued momentum for the Small Arms Survey, generating data and strengthening capacities across 20 projects and consultancies.
Geographically, the Survey expanded its already sizeable footprint in East and West Africa, Europe, the Middle East and North Africa (MENA), the Caribbean, South America, and the Indo-Pacific. In 2022, the Survey tracked, documented, and provided analysis on conflict dynamics and arms trafficking in some of the regions most affected by armed violence, and developed online knowledge platforms that centralize all data and analysis on small arms and firearm violence. We provided support at both the national and regional level, including working with country delegations during small arms control multilateral processes, facilitating the development of national small arms strategies and NAPs, delivering online and in-person training sessions, and designing self-assessment tools. Our mission to provide accurate and reliable data progressed with major updates, including  to the Global Violent Deaths (GVD) database, and our work on gender-responsive small arms control also advanced considerably in 2022.
We are proud of the work accomplished in 2022, and thank you—our partners, donors, and community—for your continued support.
Other news from the Survey: