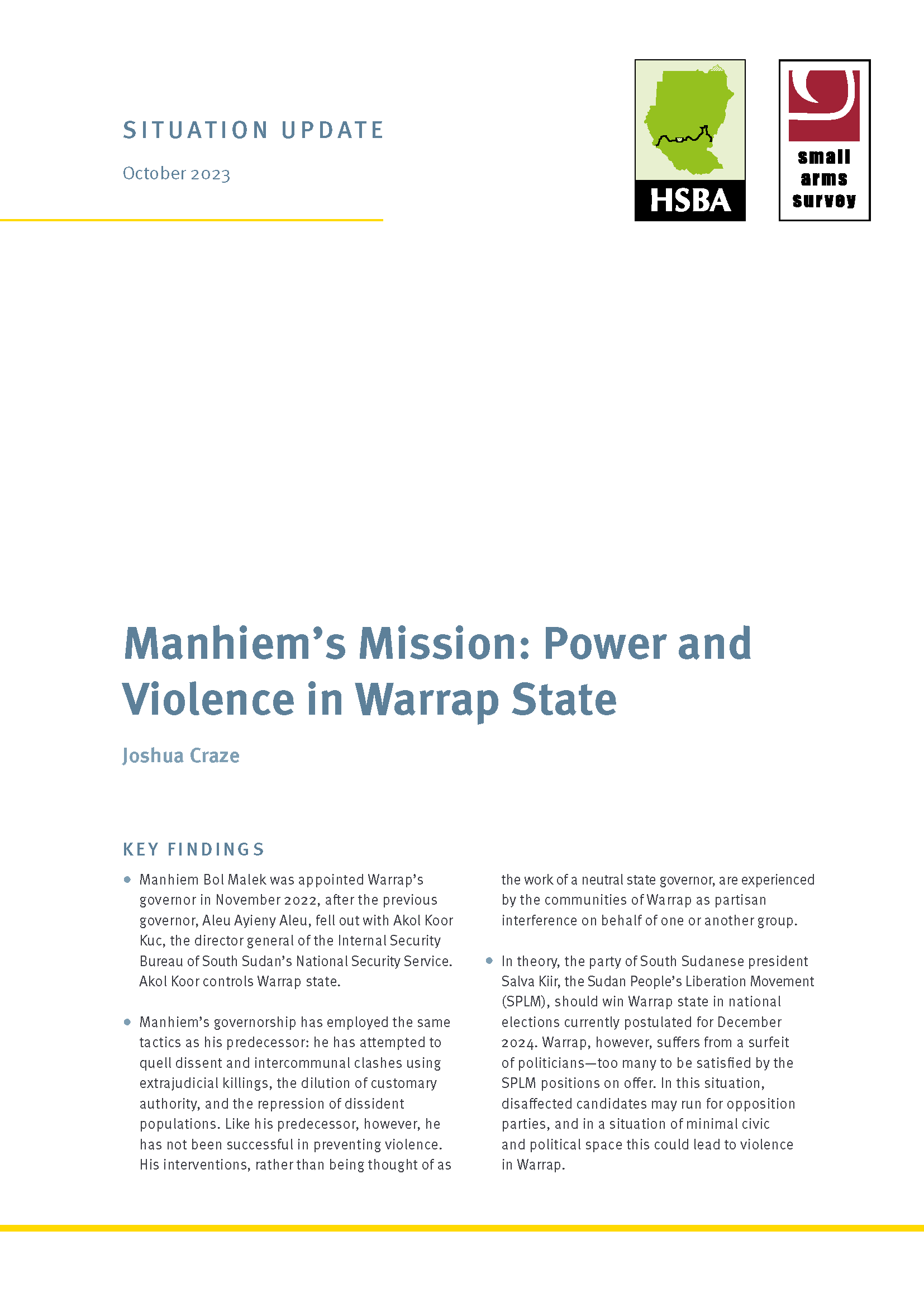 New HSBA Situation Update on power and violence in Warrap state, South Sudan
GENEVA—Warrap is the birthplace of President Salva Kiir and the seat of his power. The state is home to many of the leading generals and politicians in his coalition, including—most notably—Akol Koor Kuc. Akol Koor controls Warrap state, and Governor Manhiem Bol Malek wields power by remaining in Koor's good graces.  Manhiem has used many of his predecessor's methods and, like his predecessor, he has not been successful in quelling dissent and intercommunal clashes. This failure has heightened tensions surrounding the upcoming 2024 elections, and the real possibility of an eruption of violence.
Manhiem's Mission: Power and Violence in Warrap State—a new Situation Update from the Small Arms Survey's Human Security Baseline Assessment for Sudan and South Sudan (HSBA) project—discusses Manhiem Bol Malek's governorship, and how a glut of politicians in a situation of minimal civic and political space could lead to violence in Warrap.
For more, check out:
Other news from the Survey: