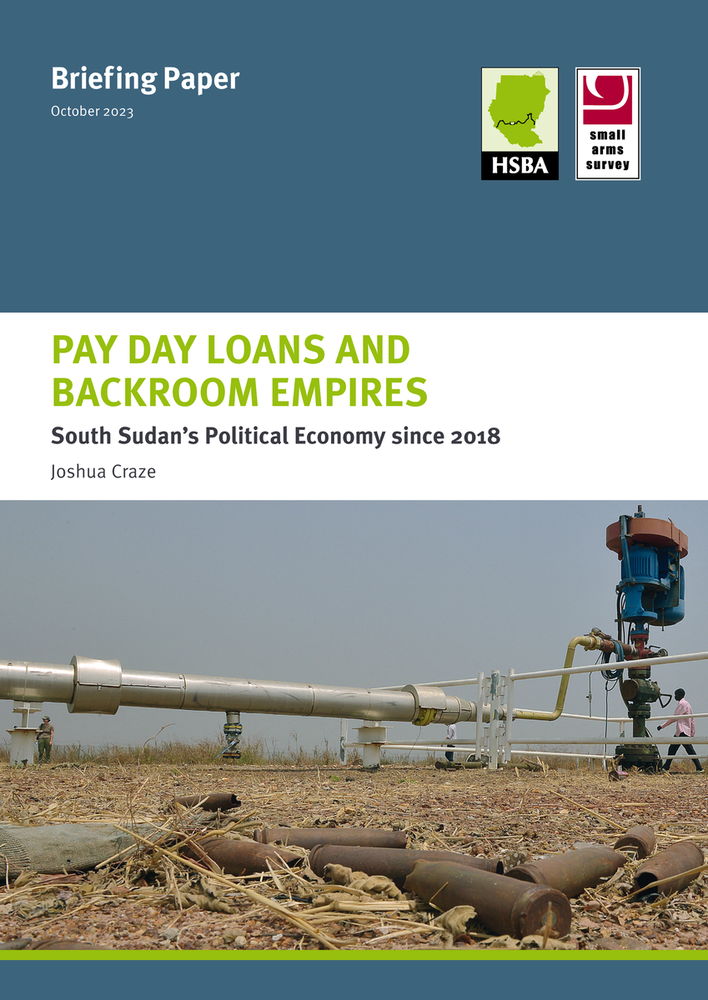 New HSBA Briefing Paper on South Sudan's political economy under President Salva Kiir
GENEVA—Though elections are now postulated for next year, South Sudan remains in crisis. Conflict continues to scar the country, and climatic shocks exacerbate already acute resource scarcity, leaving approximately 76 per cent of South Sudan's population surviving on humanitarian assistance. The regime of South Sudanese President Salva Kiir survives by diverting revenues in three key areas—oil production, humanitarianism, and loans from international financial institutions—to the benefit of an elite class in Juba, but at the cost of the immiseration of the people of South Sudan.
 
Pay Day Loans and Backroom Empires: South Sudan's Political Economy since 2018—a new Briefing Paper from the Small Arms Survey's Human Security Baseline Assessment for Sudan and South Sudan (HSBA) project—analyses this predatory political economy in South Sudan, and charts a shift from the use of wages to reward loyal appointees to a more obscure system based on the dispensations of favours.
For more, check out:
Other news from the Survey: