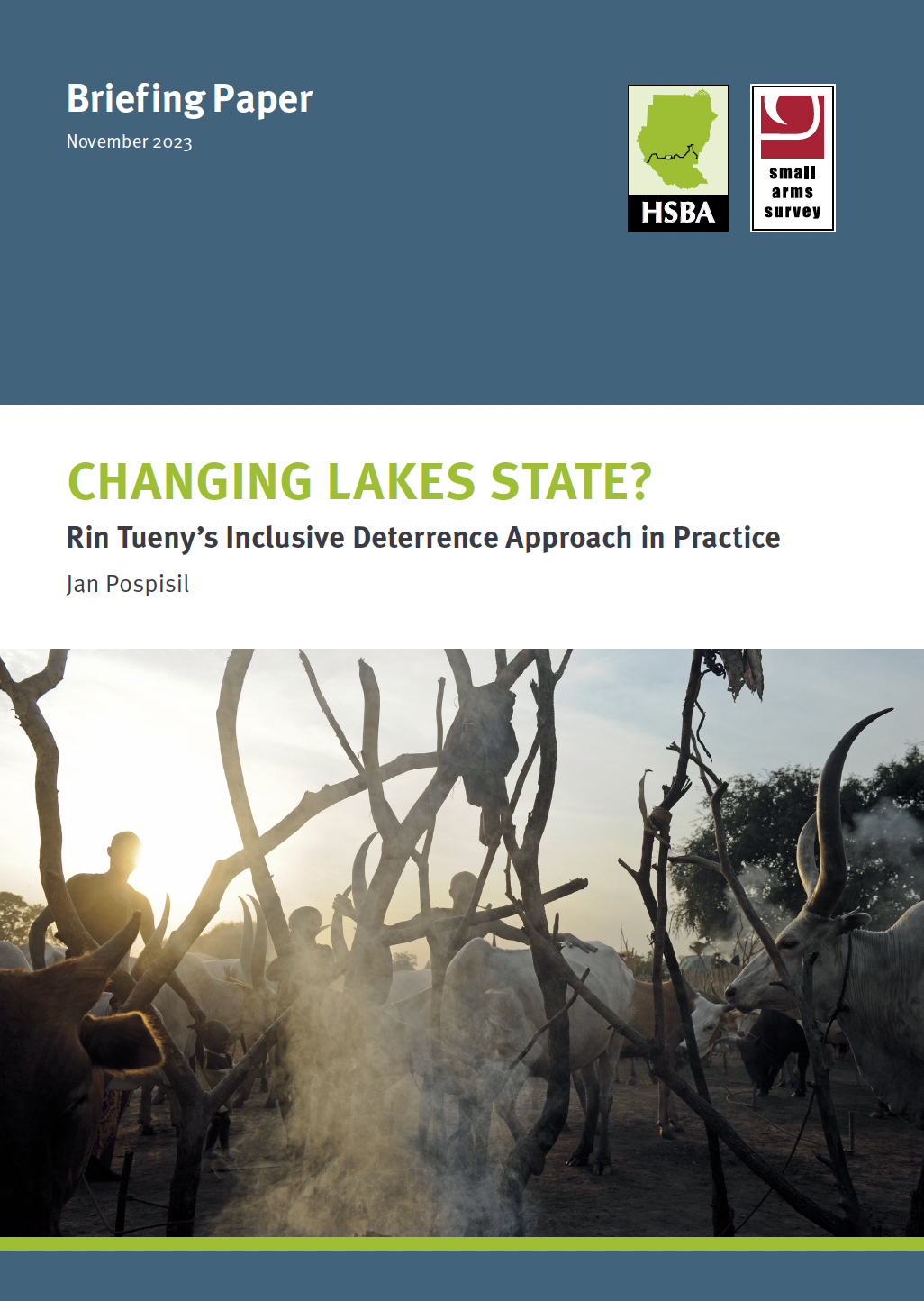 New HSBA Briefing Paper on how Governor Rin Tueny Mabor has pacified opposition in Lakes state
Rin Tueny has achieved success in pacifying parts of Lakes state, including the Greater Rumbek area. His methods, however, have prioritised security and deterrence over human rights and legal norms. Consequently, there is little meaningful institutional oversight. While Lakes state may appear to be a 'success' story, a relapse into turmoil is possible.
Changing Lakes State? Rin Tueny's Inclusive Deterrence Approach in Practice—a new Briefing Paper from the Small Arms Survey's Human Security Baseline Assessment for Sudan and South Sudan (HSBA) project—analyses the components of Rin Tueny's 'inclusive deterrence' approach in Lakes state, South Sudan, and its blind spots. It also discusses the possibility of this approach being institutionalized at the national level.
---
Read here: Changing Lakes State? Rin Tueny's Inclusive Deterrence Approach in Practice
---
For more, check out:
---
Other news from the Survey: