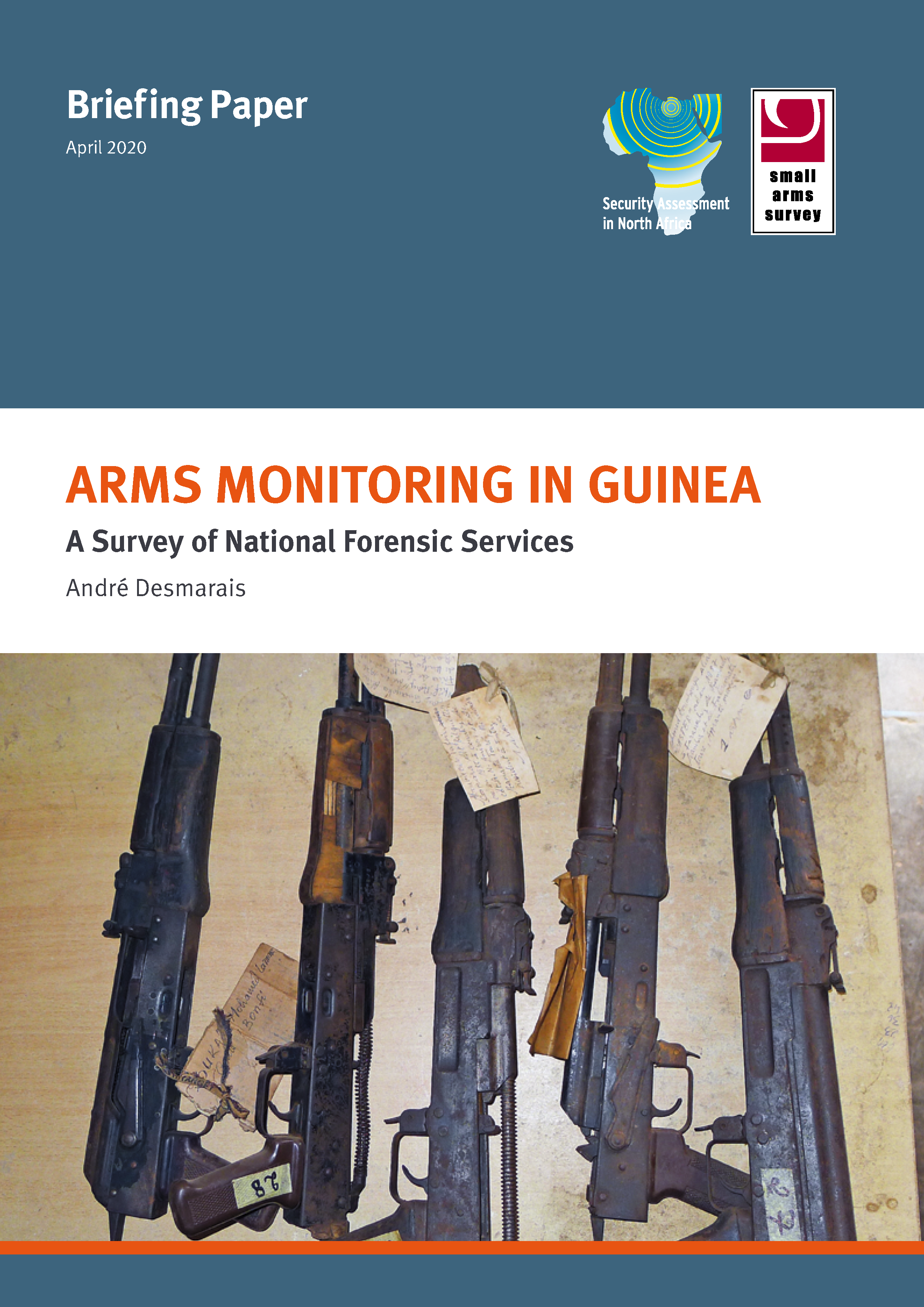 Analysis of Guinea's forensic service capacities identifies targeted approaches towards reducing illicit arms flows
Forensic science institutions have a key role to play—not only in criminal investigations, but also in the broader fight against illicit arms proliferation. However, their ability to play this role depends on their capacities, which are not well understood. A new Briefing Paper on the forensic services in Guinea aims to fill this gap.
Building on previous case studies on forensic services in Chad, Mauritania, and Niger, Arms Monitoring in Guinea: A Survey of National Forensic Services by ballistics specialist André Desmarais—co-published by INTERPOL and the Small Arms Survey's Security Assessment in North Africa (SANA) project—examines capabilities, limitations, and needs of Guinea's forensic services. It finds that information on calibres, models, and ammunition types of seized weapons is limited, and that the country lacks a central firearms database. Based on this analysis, the study provides tailored suggestions for areas of improvement, as a way to support Guinea in significantly reducing illicit arms flows.