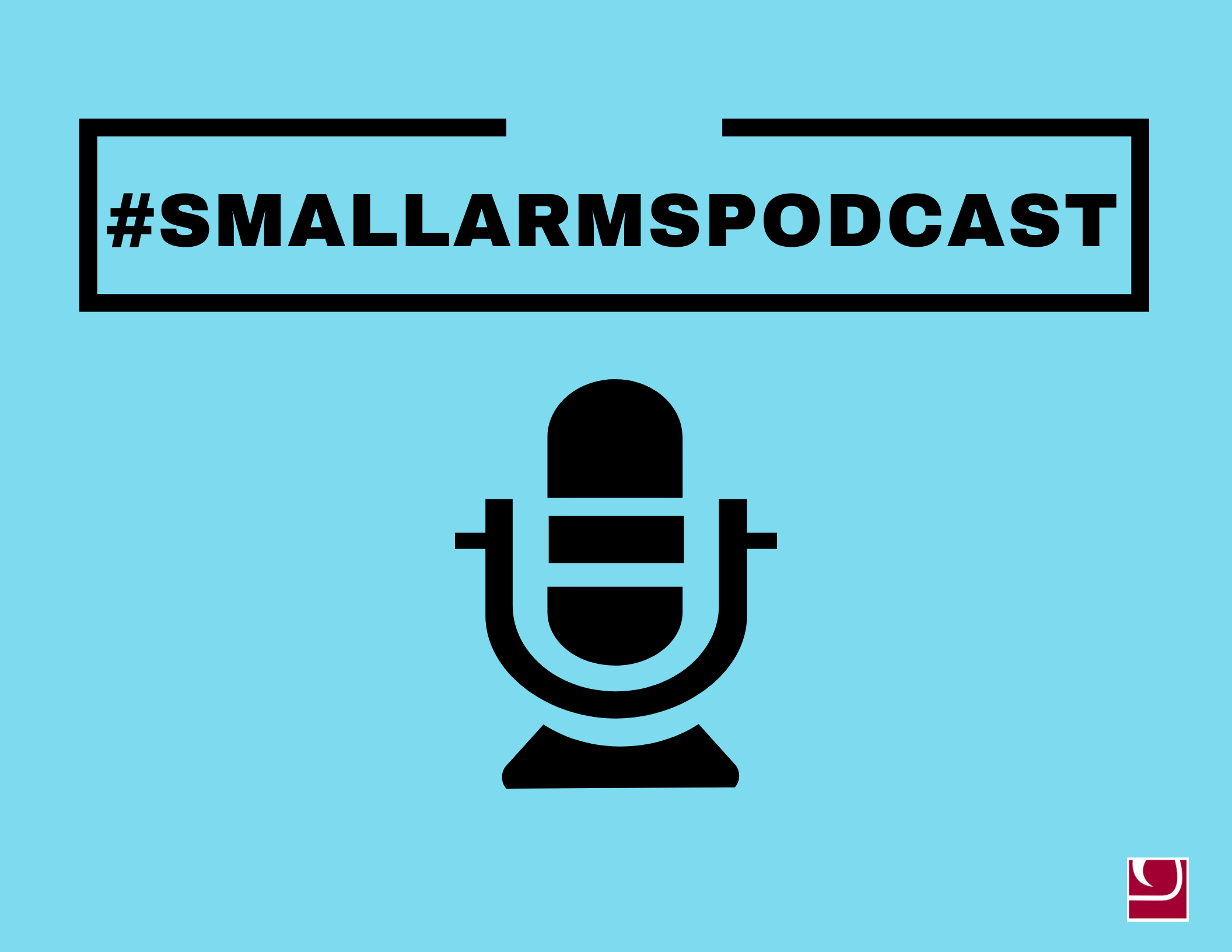 Small Arms Survey Podcast #52: Private Security Companies and Weapons & Ammunition Management
Weapons and ammunition management is a key consideration for any security provider handling arms. The International Code of Conduct for Private Security Service Providers lays out obligations for member and affiliate companies in terms of management of weapons, weapons training, and the management of material of war (articles 56 to 62). While these articles provide a broad framework within which member and affiliate companies are required to operate, they lack specific guidance and best practices on how to implement these principles. The International Code of Conduct Association (ICoCA) and the Small Arms Survey therefore worked together to establish a checklist of indicators on weapons training, and weapons and ammunition management (WAM).
As part of this project supported by the Swiss Federal Department of Foreign Affairs, the Survey also sought to identify the major challenges faced by Private Security Companies (PSCs) in implementing weapons and ammunition management. Two of the topics explored were human rights and gender.
In this podcast episode, our host Emilia Dungel delves into the ins and outs of these two cross-cutting topics within the context of private security companies, with guests Adrian Foster (Strategic Project Advisor at the Survey), Sorcha McLeod (Marie Curie Fellow and Associate Professor at the University of Copenhagen), and Callum Watson (Gender Coordinator at the Survey).
Some of the main takeaways from the discussion include:
Human rights considerations as they relate to PSCs are currently conceptualized in a narrow way, with the focus tending to be on internal business practices and procedures. Companies would do well to broaden this conceptualization and better understand the wider impacts their work can have on individuals and communities.  
On gender considerations, the panel observed that the private security industry is still highly masculinized. Women (or men not conforming to overly masculine stereotypes/archetypes) face many challenges when trying to enter this sector. This is even the case for women having served in the public security sector, i.e. the police or armed forces.
Working on gender roles and institutional culture can give PSCs a competitive advantage, but it requires leadership to make the change. Similarly, there is also work to do when it comes to vetting potential PSC personnel in order for companies to hire only individuals who will uphold appropriate human rights standards in the course of their work. Some PSCs face significant vetting challenges because of the environment within which they operate. Sharing best practice can help raise the standards.
Addressing WAM-related challenges are not the sole responsibility of PSCs. Governments, clients, and other stakeholders have a major role to play in setting and sustaining high standards. Their influence could and should be expanded, achieved through new initiatives like greater outreach programs and the introduction of bespoke toolkits.  
The challenges identified in this podcast discussion underline the importance of further research and understanding of both gender and human rights as they relate to PSCs and WAM especially in light of the lack of gender-disaggregated data in this field.
For more, watch the recent ICOCA/Small Arms Survey webinar where we presented the outcomes and findings of our research conducted through this project.